Facilitator Development One:
Introduction to TCT
Facilitator Development One is intended to equip the facilitators to understand the goals and objectives of the program, the way that the program works and to improve in their adult education skills. The last lesson explores the importance and value of reporting. The types of reports needed may vary so the resources provided can be adapted to your situation and needs.
Typically this training takes 4-5 days. Half of the time is spent giving students time to practice teaching Module 1.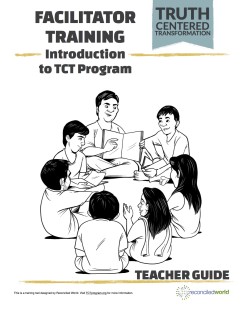 It is made up of the following lessons:
Greeting and Sharing
Our Goal is God's Glory
Glorifying God through the TCT Program
Principles of Adult Education
Reporting